Are you ready to wake up to serenity?
This Fairy Light Tree Lamp will bring elegant design and a dreamy glow into your home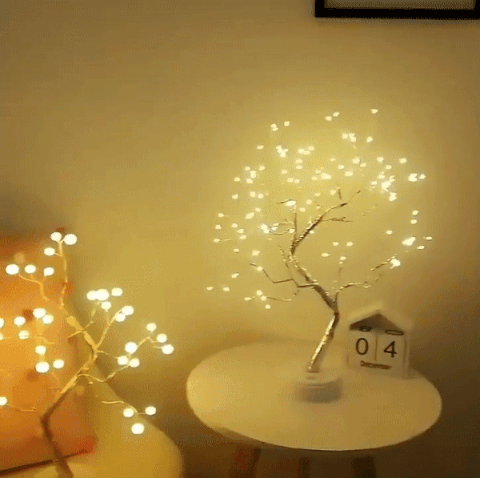 It's a stunning decor piece with warm white lights and a glistening metallic finish, adding a fairy-like touch to any room.
Use this magical lamp to create a stunning environment in any space.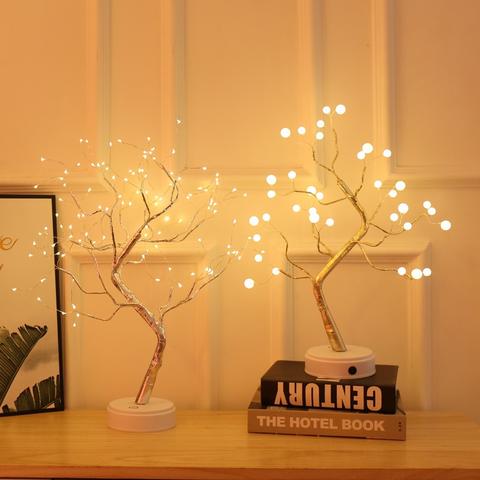 Beautifully crafted in the image of a delicate bonsai tree, covered in marvelous warm lights.
Choose from our ambient cherry blossom in a pearls of warm sunshine, rich pink bloom, or the original spirit tree glittering with light.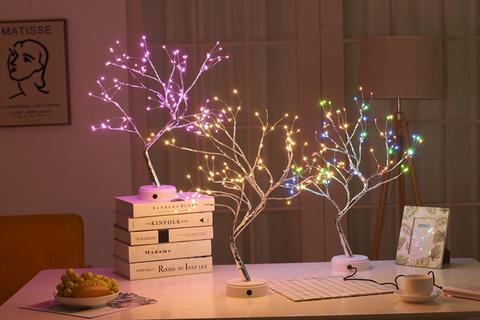 Each tree can be powered by batteries or by a USB cord, making it the perfect bedside ornament to balance out your room.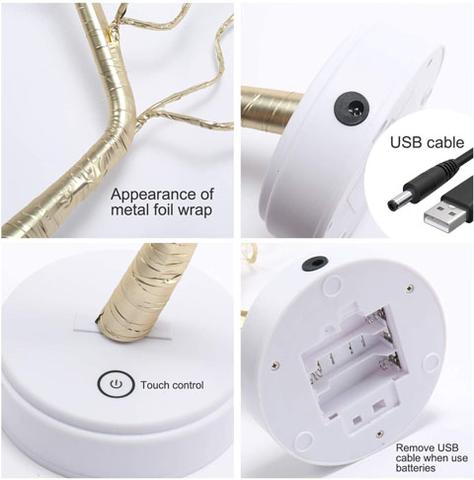 The beautiful LED Lamp can be used to decorate bedroom, study, living room, wedding, party, and etc.
It is also a unique gift to your friends. Order yours now!
Features:
❤️️ Beautifully Crafted
❤️️ Creates a magical yet cozy atmosphere.
❤️️ Bonsai style design that attracts positive energy.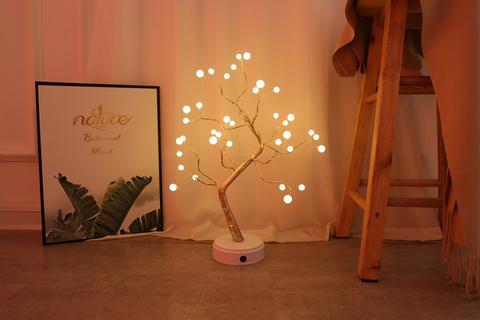 Specifications
Power Supply: USB DC 5V / Battery 3xAA 1.5V
Material: ABS + Wrapping tape + Copper wire
Luminous Flux:1000 (LM)
Height: Approx 45-50 CM
Base Diameter: Approx 12CM
Package Includes:
1x Sparkly Tree
1x USB Cable Line
1x Switch Base